text / Teacher Yuan Yuan / Nan Jing Branch
After two and a half months of virtual classes, I was extremely excited when I found out that I was able to go back to school. The worries and doubts I had about the QQ Art Camp program in August were finally swept away. I was finally able to interact with my students face to face. I was very fortunate that the size of the class was not big, so I got to assist all my students equally. The textbooks we used in QQ Art are Alphabet Reader Treasure which were published by MacKids. I love this series a lot because each book was written by Wiley Blevins, a Harvard University trained reading specialist and former elementary teacher. In addition, the illustrations were done by thirteen talented and famous illustrators from Taiwan. By using these readers, children not only learn the alphabet with 26 artful stories, but cultivate a reading habit and most importantly acquire an appreciation for art at the same time.

In addition to the lively and interesting teaching materials, the lesson plan of each lesson is also wonderful. I especially like the weekly art projects. There are also daily projects for us to do in class. There are detailed step-by-step explanations with nice pictures provided in the teacher's handbook. My students enjoyed all the hands-on projects and had fun at the camp.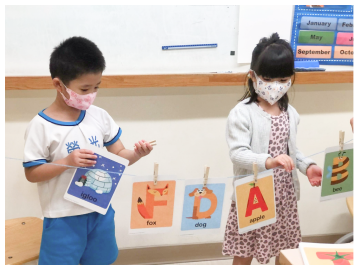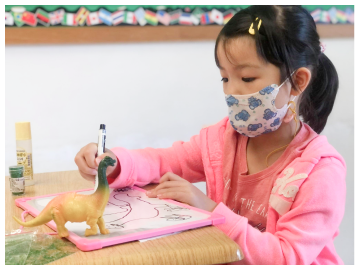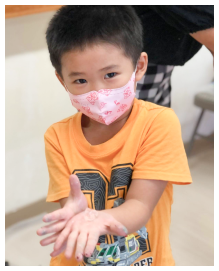 For the first week, the collage of "I like apples" was a very cute project. I have taken a photo of each student sitting on the tree with their hand holding an apple. The artwork looks more personalized with their photo on it. We even tried to make letters with play dough. The students were excited to play with them and kept asking me if I got the play dough from the 7-11 downstairs..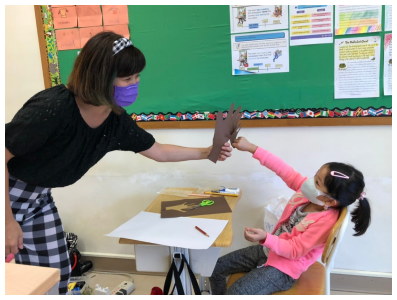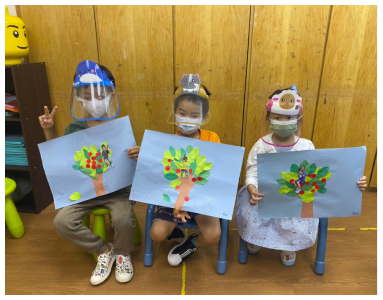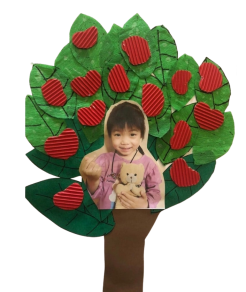 For the second week, we did a red rose pastel painting which was a little more complicated. We all had a good time from painting the base color to tracing the roses with white pastels. In addition, we also wrote the letter Rr with rice and made letter Hh by using paper fasteners.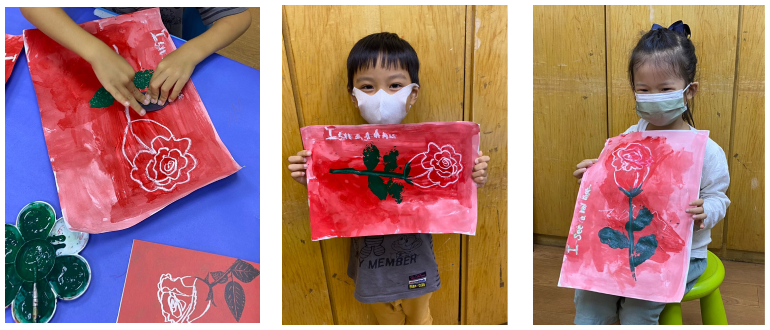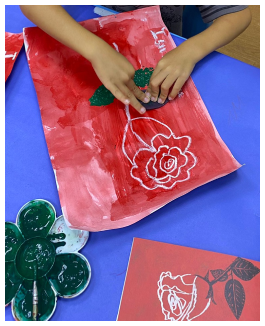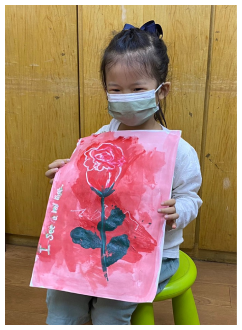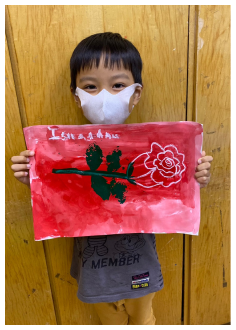 For the third week, we made yo-yos with paper cups and plates. I was surprised that no one complained about the complicated process and the students all tried their best to finish their own work. What's more? We also learned how to make sweet potato balls. They were super simple to make, yet they were delicious! That was one of the most popular activities we had done this week.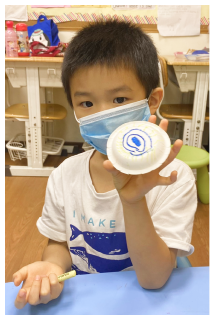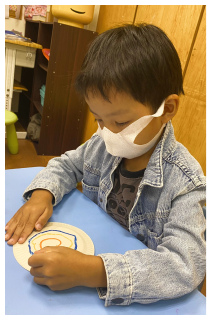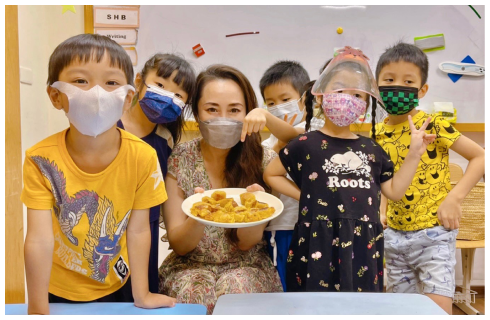 As for the last week, the artwork we made was a lot more difficult. We made a picture of a flamingo resting by the lake. The process was extremely challenging from cutting out black and white teel waves to creating the background with them. After that, each child drew a beautiful flamingo and pasted it on the center of the background. I could tell that the students were getting more comfortable to use the art materials comparing to the first week. Furthermore, the students enjoyed lacing through letter Ll with a string attached to a pipe cleaner and creating the alphabet with LEGO bricks.

Overall, we all had fantastic and beautiful memories learning together at this QQ Art camp which has provided the much-needed break for the parents and also fun, engaging, and interactive activities for the students. Most important of all, children were able to share their space with one another, work in groups, build leadership skills, and develop friendship.